Assignment #2: Oh crap, Zombies!¶
Worth: 10%
DUE: October 26th; submitted on OWL by 11:55.
Starting point: asn2.py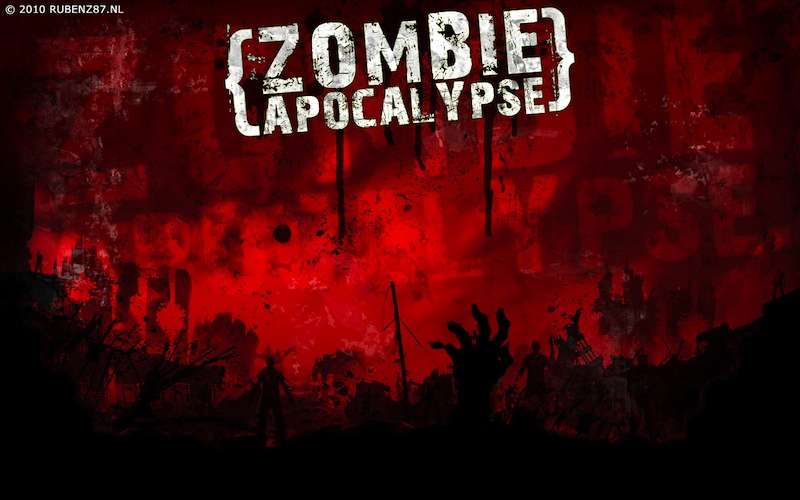 Our first assignment dealt with data analysis. We're going to do a lot more of that, but it's important to get some exposure to another very important area of modern science: computational simulation. If you can simulate something accurately enough, the simulation might have real advantages over actually doing an experiment.
For example, if you simulate a protein folding – and get it right – you can actually stop, rewind, replay, and even do matrix-style 'bullet time' pans around the protein, as it folds. This allows you to watch interactions on a level of detail that is completely impossible experimentally. (Check out Vijay Pande talking about Folding@Home )
Simulations also let you do things you simply can't do in reality. Suppose you're a social geographer who wants to study the social impact of different types of natural disasters on a small fishing village. You'd have difficulty getting ethics approval to flood an actual village, or bury it in lava, and then collect data. If, however, your 'villagers' exist only in a simulation... there are no constraints on what you can do.
For this assignment, you will be simulating the outbreak of a ZOMBIE APOCALYPSE. Specifically, you'll be writing code to simulate the spread of zombies through a network of cities. Once your simulation is working, you'll write a bit more code to analyze the data produced by your simulation to determine exciting things like how long it will take for the world to end.