Professional Development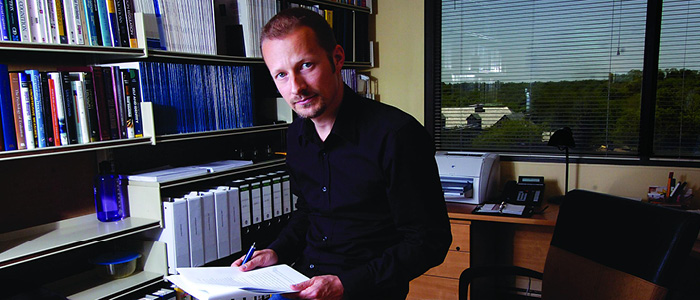 GradPath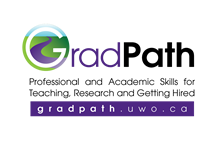 GradPath is your portal to graduate student professional development programs at Western. It highlights information and resources you will need to succeed at each stage of the graduate journey, from coursework through comprehensive exams, thesis writing and publishing to the job search after graduation.
Whether you are looking for help with grant writing, strategies for overcoming procrastination or opportunities to develop your conference presentation skills, GradPath will lead you to the programs on campus that will help you develop competencies you need to succeed in teaching, research and professional practice.
SGPS Development Series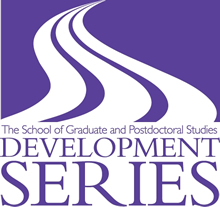 The SGPS Development Series provides a comprehensive suite of support for Western graduate students, postdoctoral scholars and graduate program administrators and leaders.
The Series is divided into three unique streams that are designed to meet the differing needs of each of the three main groups that SGPS seeks to support. Within these three streams are workshops, events and programs that will aid our students, postdoctoral scholars and administrators in creating an academic environment that promotes excellence, supports growth, and ensures quality, consistency and accuracy in the administration of our programs.
The Teaching Support Centre

The Teaching Support Centre works collaboratively with faculty, graduate students, postdoctoral scholars and staff to advance teaching and learning at The University of Western Ontario. The TSC believe that the quality and value of university education is enriched through scholarship and pedagogical reflection. Working in partnership with Western Libraries and Information Technology Services, the mission of the Teaching Support Centre is to:
lead and foster a culture of excellence in teaching and learning
enhance the practice of teaching and learning
nurture a community that values and recognizes teaching excellence and innovation
encourage the exploration of diverse learning styles and approaches to discovery
facilitate the globalization of education
contribute to the scholarship of teaching through research
Workshops and learning opportunities are presented throughout the year to assist in continual academic growth.
The Student Success Centre
The Student Success Centre's mission is to facilitate the development of career, educational, and life competencies for students and alumni through programs and services that guide successful transitions, foster local and global citizenship, promote leadership opportunities, encourage personal growth, deliver career resources, and ignite active engagement.
Graduate students may find the many career-related services offered by the Centre useful during their studies. The Student Success Centre offer job postings, classes and workshops, a drop-in Employment Help and Resource Centre, career and education fairs, employer information sessions, experiential learning opportunities, a resource library, and individual counselling and career assessments.
Writing Support Centre
The goal of the Writing Support Centre is to help you develop your skills and realize your potential as a writer. To achieve this goal, the Centre offers free comprehensive writing support to students, faculty, postdoctoral scholars and staff, and all other members of The University of Western Ontario community. Programs and services include one-on-one appointment and drop-in services, as well as workshops and seminars.
Graduate students may be particularly interested in the GradWRITE!, a suite of services developed specifically for graduate-level needs and offered between September and March each academic year.
Learning Skills Services
Learning Skills Services helps students complete graduate school in a timely manner and is intended for all students, from those seeking to improve academic performance, to those looking to maintain exceptional academic standing. Learning Skills offers one-on-one sessions as well as various workshops to assist you in reaching your academic goals by improving your time management, goal setting, essay planning and helping you deal with test anxiety.