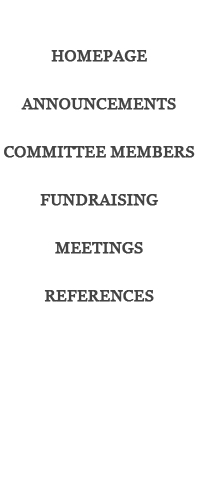 COMMUNITY AND PARENTS SURVEYS

During the week of November 4, a survey will be put online for all community members and 
parents. The purpose of this survey is to determine how well our schools are meeting 
Thames Valley Board students' needs for quality education.
Your assistance in completing this survey is deeply appreciated as the data we receive will 
be used to help Thames Valley Board schools continue to improve.


PARENT'S NIGHT OUT - NOVEMBER 5, 2009



A night of socializing, open to the community and not just University Heights parents, so be 
sure to bring your friends. We are going to have music, food and drink (beer and wine), and 
most importantly, a silent auction to try and achieve our fundraising goal. We need donations 
of items to auction off, and we need help with tickets, advertising, food, decorating, 
donations etc.   


Call:  
Debra Grant at (519) 455-1234  
Randy Knots at (519) 472-9244   
Valeried Wiegel at (519) 658-5678


2009 H1N1 INFLUENZA VACCINATION CLINIC INFORMATION
In partnership with the Middlesex Health Unit and Thames Valley Board, 
all Thames Valley Board public schools will host 2009 H1N1 Vaccination
Clinics at our schools. Some school clinics have been rescheduled due 
to delays in receiving the vaccine. Every student received a packet of 
information about the clinics. More forms or information materials 
distributed to students can be picked up from the main office. 
Vaccination is strictly voluntary. 
Parents who wish for their child to receive the H1N1 vaccination at 
school should return a signed consent form to their school. All 
children are asked to return a signed Vaccination Plan Form to their 
school as soon as possible. There is no cost to students or staff to 
receive the 2009 H1N1 Influenza Vaccination at a school-based clinic

.