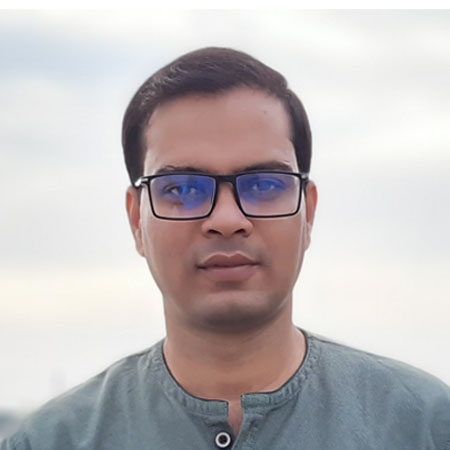 Moinul Sayed
Graduate Student
Computer Science | Western University
Profile
I am working in Computer Science for more than ten years now. It all started with my bachelor's study in 2011. Since then I have been actively studying, teaching, doing research, and involved in some commercial software development projects.
Education
M.Sc. in Computer Science
Western University
2021 - Present
B.Sc. in Computer Sci. & Engg.
Patuakhali Sci. & Tech. University
2011 - 2014
Skills
Bash
PHP
Codeigniter
Laravel
Latex
XML
MySQL
PostgreSQL
Experience
Teaching Assistant
Western University
Jan 2021 to Present
Course: COMPSCI 4411B Database-II.
Faculty Member
Patuakhali Sci. & Tech. University
From 2015 to Present (Study Leave)
Taught in Programming Language, Software Development Project-II, Web Programming, Artificial Intelligence, Operating System and Computer Networks.
Visiting Faculty
Global University Bangladesh
May 2017 to Dec 2018
Taught in Operating Systems, Numerical Methods, System Analysis and Design & Artificial Intelligence.
Faculty Member
Dhaka Int'l University
Jan 2015 to Jul 2015
Taught in Computer Networks, Peripheral and Interfacing, System Analysis and Design.
Awards
2018 | Chancellors' Gold Medal Award 2015
Given by the Patuakhali Sci. & Tech. University for achieving highest CGPA in the faculty in undergrad study.
2017 | Prime Minister Gold Medal Award 2015
Jointly given by the Prime Ministers' Office Bangladesh & the University Grants Commission of Bangladesh for outstanding academic excellence in undergrad study.
2014 | Deans' Merit Award 2013 & 2014
Given in two consecutive years for excellent academic performance.
2009 - 2014 | Education Board Scholarship
Funded by the Government of People's Republic of Bangladesh due to remarkable academic performance in Higher Secondary Certificate and Secondary School Certificate Examinations.
2007 - 2014 | Exim Bank Bangladesh Scholarship
Long term & annually renewable scholarship from 2007 to 2014 for consistent outstanding academic performance.