Assignment #1: Starbucks Density in North America¶
Worth: 10%
DUE: October 5th at 11:55pm; submitted on OWL.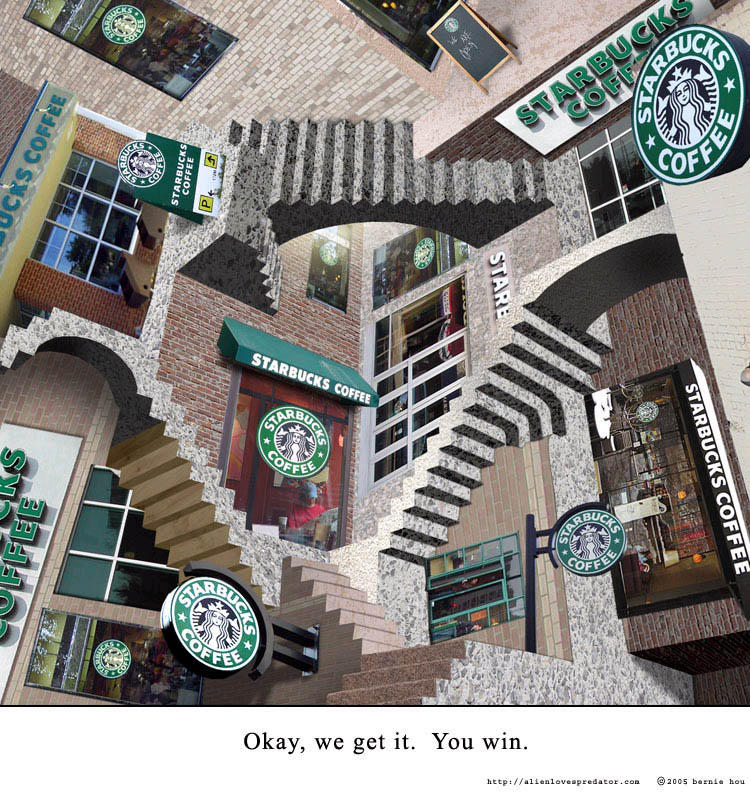 In this assignment, you will use a real dataset containing the locations of all North American Starbuck's Coffee houses (as of a few years ago) to compute the density of Starbucks on a given patch of the Earth's surface.
You will need the data file starbucks.csv . Download this to your computer and save it in the same directory that you will save your assignment.
To make life easier for the first assignment, you don't have to start from scratch. I've already started a file for you to use as a template. This is also somewhat realistic for a scientific programmer; you don't often start completely from scratch... usually, you're trying to modify someone else's code that you downloaded or inherited.
Download asn1.py to get you started.
The steps you need to do are laid out, in detail (and suggested order) below.