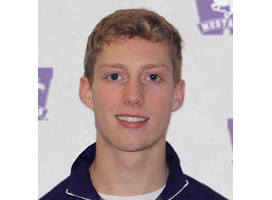 "The Department of Computer Science has been nothing but amazing.  They seem to always be looking out for you when you need assistance whether it be academically or in personal matters." – Ross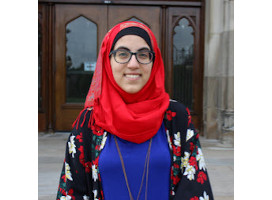 "I'm super grateful for all the opportunities that have come my way both inside and outside of the classroom." – Shatha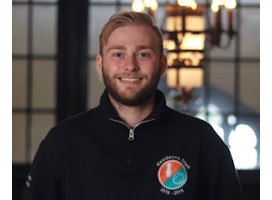 "I also completed a 12-month internship as part of my degree, which gave me an opportunity to apply the skills I've learned in the program." – Ryan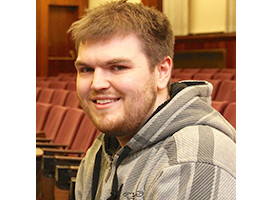 "Western's game courses are fantastic.  ... Some of my courses were even taught by local industry professionals who brought great first-hand knowledge of what it is like to work in the games industry. " – Karsten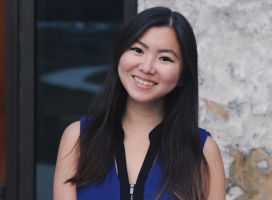 "Between inspiring professors, stimulating courses, and a comprehensive internship program, I was able to discover what I'm passionate about and where I would like to go from here." – Justine
---
Thinking of coming to Western for Computer Science?
Let us show you why that is a great idea!
Western Computer Science offers you the opportunity to tailor your degree to your interests and to work with faculty who are involved in exciting research, all while attending one of the most beautiful campuses in Canada and enjoying Canada's best student experience.
To help you with your decision, please check out the highlights below and the resources linked at left, such as the FAQ.
Industry Internship / Co-Op
Undergraduate students can take advantage of the
Industry Internship
, spending 8 to 16 months working for an IT company between the third and fourth years of their degree.  Internship placements often lead to full-time employment upon graduation, with companies like Microsoft and IBM.
Career Opportunities
There are opportunities to meet with employers on campus.
Employer Information Sessions: Many employers come to campus to present information sessions to students about their company and the work opportunities they have available.
Computer Science Breakfast: An annual event allowing Computer Science students to network with industry partners while enjoying a delicious (free!) breakfast with their friends.
Career Fairs: A career fair is an event where employers come to meet with prospective job seekers. They typically include company or organization booths. Job seekers are able to meet a large number of company representatives within a short amount of time. Western hosts several career fairs throughout the year.
Flexible Undergraduate Programs
Along with the typical Honors Specialization, Majors, and Minors in Computer Science, we also offer several concurrent degree programs that can be completed in 1 year less than taking each degree separately. Currently, the concurrent degrees we offer are:
HBA from Ivey combined with a Computer Science Degree
BESc from Western Engineering combined with a Computer Science Degree
Bachelor of Music from the Don Wright Faculty of Music with a Computer Science Degree
Nursing Degree from Western with a Computer Science Degree
Another of our very popular programs is Computer Science Honours Specialization with a Minor in Game Design.  Or you might consider our new Honors Specialization in Data Sciences combining Computer Science, Data Sciences and Statistical Science. You could also combine two of your interests by pursuing a Major in Computer Science with a Minor in Psychology or Business. Or, of course, you can just get a pure degree in Computer Science. Click here for more information on our programs.  The choice is yours!
Opportunities to Collaborate With World-Renowned Faculty
There are a variety of avenues for undergraduate students to pursue undergraduate research. This includes paid research assistantships and capstone courses in fourth year where you can receive academic credit for undergraduate research. Students are encouraged to talk to faculty on possible opportunities.
Undergraduate research broadens students with opportunities to participate in ground breaking research and to enhance their understanding of Computer Science. Students are able to use the knowledge/skills from multiple courses. Students often work on interdisciplinary teams that may include members from other units on campus.   Student research is often published and students with research experience of
With Western Computer Science students can work with computational neuroscience faculty researchers and other students to understand how the brain learns and computes to achieve intelligent behavior. Bioinformatics faculty researchers on biology related problems.  Network/systems researchers are developing new ways to write software to leverage the advantages of 5G. Computer vision researchers are working on autonomous vehicles.   Researchers are leveraging artificial intelligence to advance medical sciences, neuroscience and games as well as developing interfaces to deal with an instrumented world as the result of IoT.  
Collaborative Work and Experiential Learning
By second year, you will be working closely with your classmates and the professors on group and individual projects.  Interdisciplinary options are also expanding, especially with the Medical Sciences.
Experiential Learning  focusses on enhancing on learning through real world experience. This includes capstone projects, internships and research.  Two examples of these are the Open Source Software Project and the Master the Mainframe course.
Most Beautiful Campus in Canada
While we may be biased here, we've heard from many students after visiting us and seeing Western's campus that they just had to come here!  In fact, in 2004, Western won the Communities in Bloom competition in the Parks and Grounds category, even beating out Banff National Park.  Western is consistently voted one of the most beautiful campuses in Canada.
State of the Art Facilities
The 160,000 square-foot Western Recreation Centre provides:

Five gyms
An eight-lane, 50 metre pool
Cardio space and weight room
Five squash courts

Libraries

Western Libraries provides access to millions of items in print, electronic, and other formats supporting the subject interests of all Western Faculties.