Administrative Responsibilities
Administrative Responsibilities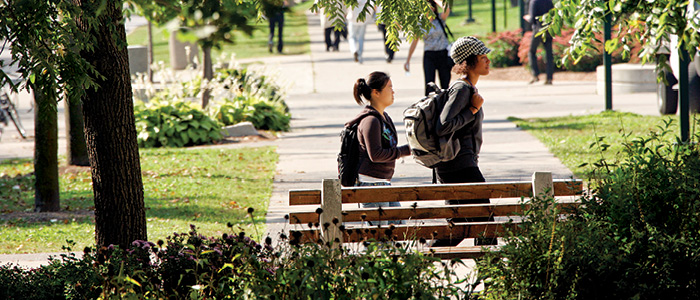 Graduate students and postdoctoral scholars are encouraged to complete all necessary administrative responsibilities upon arrival in order to ensure an easy transition to Western.
Tuition Payment Methods
An overview of all acceptable methods of payment for tuition fees. All fees must be paid as indicated on your Student Center account.
Internet banking through major Canadian banks is the preferred method of payment. The majority of graduate students use this method to pay their tuition. Add University of Western Ontario - Tuition to your list of bank payments (there may be a variance in the way each bank lists the University of Western Ontario as a payee). Your student number is your account for Internet payments.
Students whose fees will be paid by an external sponsor must provide proof of funding for each term before the tuition deadline to avoid late payment charges. Students are responsible for payment of any fees or penalties not paid by the sponsor.
Tuition Account
Your tuition account is available for viewing in the Student Center. For students who anticipate receiving scholarship funding (e.g., Western Graduate Research Scholarships) from their graduate program, expect these funds to show as "Pending Financial Aid" in the Campus Finances section of Student Center two or three weeks prior to the start of term.
To view your current tuition account balance, please complete the following steps:
Access the Student Center
From the Menu in the top-left corner, select Campus Finances
Within the Campus Finances menu, select Account Inquiry
Western ONECard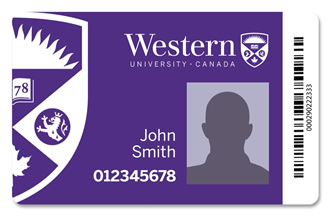 The Western ONECard functions as an identification card for your identity at Western. It is also a library card, meal plan card, and can be used for door access and vending machine purchases.
You may obtain your Western ONECard in the Student Central Office. Please have your Western ID number and one piece of photo identification such as:
Driver's license
Citizenship card
Passport
Other government issued photo ID
For further details, including important conditions concerning use and ownership, please visit Western ONECard.
E-Mail Account
The University provides an e-mail account to all faculty, staff and students, to be used in conjunction with their duties or activities at the University.
In order to activate your account you will need to go to the ITS Acceptable Use Policy page. You will need to know your Personal Computer Account Login name and password. If you do not know your login name and password, please contact the Computer Accounts Office and provide your Western ID number to identify yourself. Your account will normally be activated within 2 hours.
Keys
Keys to an office, laboratory, and relevant buildings are obtained from the Keys Office located in Room 2380 of the Support Services Building. You will need to provide a signed key requisition form which can be obtained from program administrators. A Western ID card MUST be shown to obtain keys.
Parking
Parking on the Western campus is limited and permits must be purchased by all academic staff, staff and students wishing to park vehicles on campus. Parking permits are transponders that activate electronic gates. This transponder can be obtained from Western Parking & Visitor Services. To obtain your permit, you will need to provide Parking Services with the make/type of vehicle and License plate number as well as your Western ID number.