Housing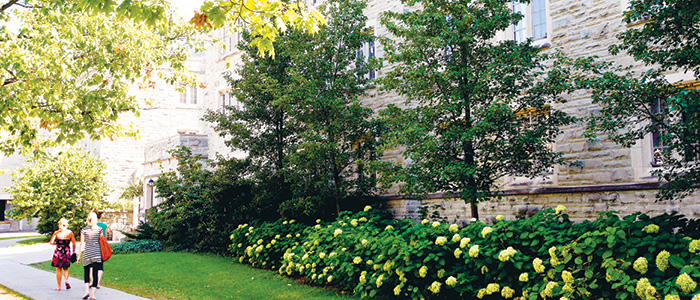 Important factors in deciding where to attend graduate school are the location and cost of living in that community. Not only is London a vibrant cosmopolitan centre, but it offers many of the same benefits of a large city without the high cost of living. 
At Western, we have a number of housing options for graduate students. Whether you want to live on campus or need help finding accommodation in the London community, we're here to help.

University Apartments
Apply online to live in our University-owned apartments. These one and two bedroom apartments offer 12-month leases, and afford students the comfort and convenience of living on campus within a community of upper year graduate students.
For more information, please visit www.apartments.uwo.ca
Platt's Lane Estates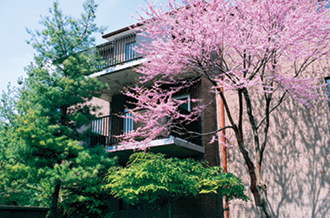 Partnered or married students, students with children, or Graduate students will enjoy the convenience of living at Platt's Lane Estates, a complex of university-owned apartment buildings and townhouses situated on a park-like setting of 20 acres. Adjacent to Platt's Lane Estates is University Heights Public School. Applications for one- and two-bedroom apartments or two- and three-bedroom townhouses are available online or by calling 519-679-4561.
For more information, please visit plattslane.uwo.ca
Residences at Western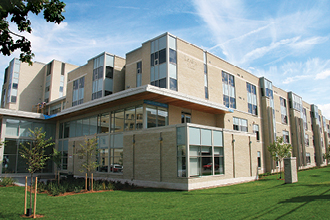 We know that as a graduate student, your needs centre around comfort, a sense of security, convenience, and affordability. We also recognize that as an experienced student, you already have a good understanding of what campus life is like.
Your choice to live in residence after first year provides many benefits, including a single room, placement among your top-four building choices, your choice of roommate/suitemates, and more!
Off-Campus Housing
Western provides an Off-Campus Housing Service, where listings of available housing throughout London are maintained. Our in-person service operates on a self-serve basis. Located in Elgin Hall, you'll have free access to city maps and a computer that is available to conduct personalized searches based on categories such as rental price, location and housing type.
To contact the Off-Campus Housing Office, phone 519-661-3550 or e-mail off-campus.housing@uwo.ca.
For more information, or to use the online service, please visit offcampus.uwo.ca.